11075 US 31 South, Interlochen, MI 49643
PHONE: 231-276-9091
Check us out on Facebook!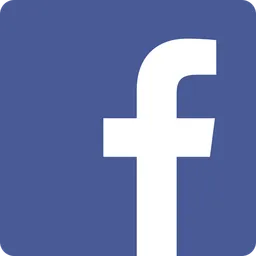 History
A LONG TIME AGO A YOUNG MAN WAS NOT ALLOWED TO HAVE A MOTORCYCLE.....IN HIS SENIOR YEAR IN HIGH SCHOOL HE ENLISTED IN THE NAVY.....IN BEFORE YOU'RE 17.....OUT BEFORE YOU'RE 21......ENLISTED IN 1960....BOUGHT HIS FIRST BIKE IN 1961 IN PORTSMOUTH, VIRGINIA......A 1940 61 INCH KNUCKLE.....RODE IT FOR A YEAR.....RODE IT HOME FROM VIRGINIA.....LOOKED FOR PARTS FOR IT AT THE LOCAL HARLEY SHOP (WIKLES HARLEYDAVIDSON) BUT ENDED UP TRADING IT IN ON A 1960 XLH....HE RODE THIS TIL HE GOT OUT OF THE SERVICE.....HIS BUDDIES TOLD HIM IF HE NEVER GOT OFF THAT BIKE HE WOULD NEVER GET MARRIED.....HIS REPLY WAS WHEN ONE COULD RUN FAST TO JUMP ON HE WOULD THINK ABOUT IT...
WHILE HOME ON LEAVE FROM THE PORTSMOUTH, VIRGINIA .... NAVY BASE .... STEVEN CAME OVER TO WIKLES HARLEYDAVIDSON FOR PARTS .... ENDED UP BUYING A 1960 XLH SPORTSTER ..... WHICH WAS TO PLAY AN IMPORTANT PART IN OUR LIFE ..... AGAIN THIS WAS BEFORE I KNEW HIM ..... HE RODE THAT BIKE THE REST OF TIME HE WAS IN SERVICE ..... WHENEVER THEY WERE IN PORT HIM AND HIS BUDDIES WOULD TAKE OFF FOR RIDES .... EVEN IF THERE WAS A LITTLE SNOW ON THE GROUND .... HIS FRIENDS CALLED HIM FROSTIE BECAUSE HE COULD SLEEP ON THE SIDE OF A CANAL WITH NO COVER .... HE EVEN RACED THE SPORTSER ..... IN THE MEAN TIME I HAD GONE ON MY OWN WITH FIVE KIDS .... WALKED AWAY FROM A 12 YEAR ABUSIVE MARRIAGE .... TWO WORLDS APART ..... UNKNOWN TO EACH OTHER ..... WELL MORE LATER ....
AFTER STEVEN BOUGHT THE 1960 XLH SPORTSTER HE RODE IT BACK TO THE FORRESTAL (CVA59) THAT WAS DOCKED IN NORFOLK, VA ..... IT WAS NOT SUMMER TIME AND SOME WHERE BETWEEN HERE AND THERE IT TURNED INTO REAL WINTER .... HE WAS STOPPED JUST BEFORE THE PENNSYLVANIA BORDER AND WAS TOLD HE HAD TO GET OFF THE ROAD BEFORE HE GOT TO THE TUNNELS BECAUSE HE WAS ON A MOTORCYCLE .... WAS TOLD HE COULD NOT RIDE THE MOUNTAINS ..... THEY DIDN'T WANT TO LISTEN WHEN HE TOLD THEM HE HAD TO GET BACK TO HIS SHIP ON TIME .....
SOOOOO HE DID WHAT HE THOUGHT WAS THE RIGHT THING WHEN HE GOT TO THE TUNNELS..... HE KEPT GOING ..... WELL HE WAS SOON WONDERING ABOUT THAT ..... AS HE STARTED DOWN THE SLOPE INTO THE FIRST TUNNEL THE SPORTSTER DECIDED TO HAVE A FIT .... TOLD HIM IT DIDN'T LIKE THE WEATHER ..... GAVE A COUGH AND QUIT ..... BY THAT TIME HE WAS ALREADY TOO FAR INTO THE TUNNEL TO DO ANYTHING EXCEPT TRY TO GET OUT OF THE WAY OF THE BIG RIGS REAL QUICK ..... HAVE YOU EVER TRIED PUSHING ANY BIKE FAST ENOUGH TO GET OUT OF THE WAY .... ESPECIALLY WHEN THERE IS NO WHERE TO GO BECAUSE THERE IS A WALL THERE ????? THAT'S WHAT HE DID .... ICE AND ALL ..... JUST IN TIME A SHALLOW AREA APPEARED AND IN HE WENT AS A BIG RIG ZOOMED BY ..... THE REST OF THE RIDE BACK TO HIS SHIP WAS QUITE UNEVENTFUL COMPARED TO THAT ..... NEEDLESS TO SAY I AM SO VERY GLAD HE MADE IT WITH BOTH HIM AND MY FUTURE BIKE INTACT ....
ALL THE TIME HE WAS ON BOARD THE FORRESTAL BUT OFF DUTY .... STEVEN CUT HAIR FOR 50 CENTS A HEAD INSTEAD OF DRINKING OR PLAYING CARDS .... WHEN HE GOT OUT JUST BEFORE HE TURNED 21 HE BOUGHT A 1964 HARLEY CH .... WITH THOSE BUCKS .... HE ALSO TRADED IN MY FUTURE BIKE, A 1960 XLH .... ON THE 1964 .... THE HARLEY DEALERS WIFE WAS A GOOD FRIEND OF MINE .... I WOULD GO OUT TO THE SHOP ON CEDAR RUN AND VISIT WITH PETEE, THE DEALERS WIFE .... ONE DAY THERE SHE SAT .... RED .... I COULD REACH THE GROUND .... HAD WHITE FIBERGLASS BAGS .... A LONG SPORTSTER SEAT .... BIG ENOUGH TO CARRY A KID TO THE SITTERS .... TOOK ME QUITE AWHILE TO SAVE UP $ 200.00 FOR DOWN PAYMENT .... ONLY PAID $ 800.00 FOR IT .... STEVEN ACTUALLY GOT RID OF IT BECAUSE HE DID NOT WANT TO PUT MORE MONEY INTO IT .... ACTUALLY I THINK HE WANTED THAT HOT DOG CH .... RON WIKLE AND SANDY SANDERS TAUGHT ME TO RIDE ON CEDAR RUN ROAD .... TWO UP .... CURVES .... GRAVEL PIT AREA PUT GRAVEL ON THE ROAD .... I DREAMED ABOUT GETTING OFF THAT ROAD .... I WOULD COME OUT AT NOON FROM THE OFFICE I WORKED AT .... CHANGE CLOTHES .... PRACTICE KICK STARTING .... CHANGE CLOTHES AND BACK TO THE OFFICE .... I DID THIS FOR WHAT SEEMED LIKE FOREVER .... THEN ONE DAY THEY LET ME GO OUT ON MY OWN .... BY THE TIME I GOT BACK THEY WERE READY TO GO LOOKING FOR ME .... GONE WAY TO LONG .... AFTER BEING CHEWED OUT THEY LET ME MAKE MY FIRST TRIP INTO TOWN .... WHOA .... THAT FIRST TURN ONTO A SIDE STREET WAS A TRIP !!!!! BUT I MADE IT .... OF COURSE I WAS READY TO RIDE ANY WHERE BY THAT TIME .... MORE THAN A LITTLE GREEN .... BUT NEVER DUMPED THAT BIKE EXCEPT WHEN I WAS PRACTICING KICK STARTING MY BABY BEHIND THE HARLEY SHOP .... IT WAS WHERE THEY GUNKED THE BIKES OFF AND IT WAS LIKE LAUGH IN .... IN SLOW MOTION AS THE BIKE KICKSTAND SUNK IN THE MUCK .... THINK STEVEN WAS ONE OF THOSE MEN WATCHING THROUGH THE WINDOW OF THE SHOP .... BUTTTTTT .... DO NOT EVER OFFER TO START IT FOR ME .... YOU WOULD GET YOUR HEAD BIT OFF !!!!!!!!!!!!!!!!!!!